We are «The Blacksmith Band», Hard Rock from Russia. Big fans of the Supernatural TV Series!
With all our love and respect, we recorded two songs from our new album in English, and released as the «Supernatural Tribute» EP. This is an international release, with two English songs, and one Japanese bonus. It is our gift and our tribute to the world of Supernatural!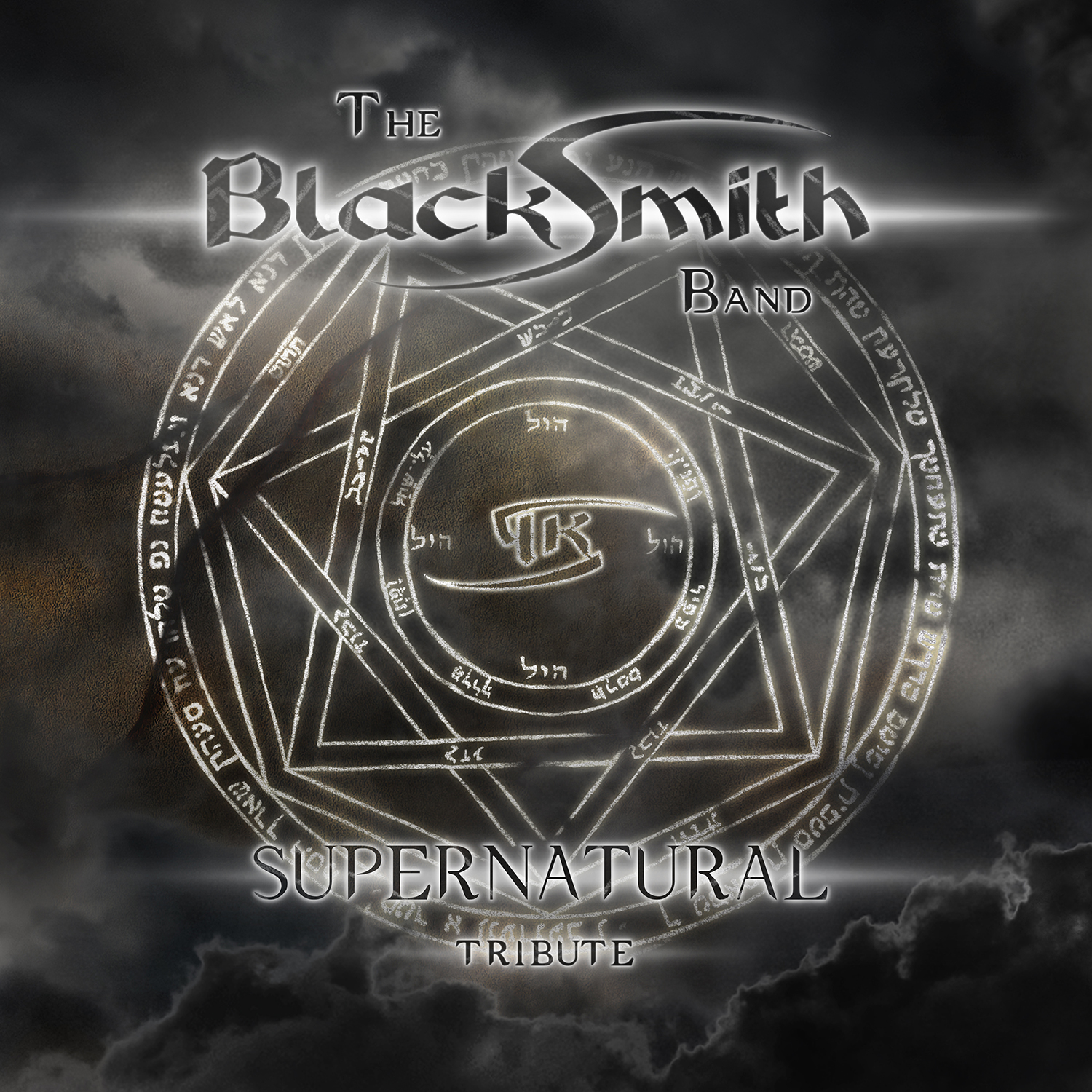 Tracklist:
01. Brothers in Arms
02. No Way Back
03. ある写真の物語 (jap. bonus-track)
— digital booklet .pdf (16,5mb)
— «Brothers in Arms» is the main theme of the two lead characters about the life of the demon hunters, a traditional hard rock song, as we see it, with agressive guitars and harsh vocals.
— «No Way Back» is a song about an every man's private hell, when we put ourselves into a desperate situation with no escape, and all the emotions about it.
— The Japanese bonus «The story of a certain photo» for our Japan fans is about the story of sacrifice, that our friends and loved ones make for us to live and fight back for them.
About:
The band was born in 2005, in St.Petersburg, Russia. We've got 11 releases — 2 LP, 2 EP, Live DVD, a few singles and best collections and a couple of early Demo releases. All of our official web pages are in Russian, but we've got a huge fanbase not only in Russia, but all around the world.
This year for all our fans we're going to release our new LP in Russia, dedicated to the world of the Supernatural. It is not a musical or some kind of a rock opera, 'cause it does't have a storyline. But it is a 72 min long play written by our composer, and performed by the band. Contains 17 recorded tracks, including intro and outro, with Russian lyrics.
Our new album is about first five seasons of the Series. We got the Supernatural Theme, Crossroad Blues, a beatuiful Love song to Lisa, a song about HellHounds, The «Baby» rock'n'roll and a Swan Song; we got The Battle with the Horsemen for 15 minutes, and Dialog with Death ballad, the duet of Sam and Lucifer inside, etc.
We made it just to make the Supernatural fanbase bigger in our country, for everybody to hear about Supernatural via Rock Music and make our fans to be Supernatural fans too. All of it would be impossible without you!
Thank you very much for your attention.
With all our love and respect,
Sincerely yours,
The Blacksmith Band
Credits:
Musicians:
Michael Nahimovich — Vocals
Nikolay Kurpan — Guitars, Keyboards
Alex Volt — Solo Guitars (1)
Alexey Kornienko — Solo Guitars
Dmitry Kondrusev — Bass Guitar
Evgeniy Snurnikov — Drums
Recording:
Andrey Kuleshov (Dobrolet, SPb)
Nikolay Kurpan (Sound Laundry, SPb)
Audio Mixing and Mastering:
Vadim «Wayland» Parshutkin (Sound Way Records, SPb)
Authors:
Music — Nikolay Kurpan
Original Lyrics — Anastasia Frid, Michael Nahimovich
English Lyrics — Mikhail Karavashkin, Alexandra Kartasheva
Japanese Lyrics — Yuliana Alexeeva
Photo — Anastasia Frid
Art Direction — Ksenia Belvederskaya
Design — Irina Grimovich
Production — Nikolay Kurpan, Michael Nahimovich, Anastasia Frid
Powered by Crowdfunding, thanks to Planeta.ru and all of our backers who made all this come true.
Our particular thanks to Nina Fujioka! And surely a very special thanks to You…
Remaster released: September 6, 2017.
Original version released: March 17, 2017.
Released for backers: March 3, 2017.
Media support: Mastersland.com
Mail to: theblacksmithband@gmail.com
© 2017, blacksmith.su
previos page «Discography»...